Plastic Lockers
Built to withstand the toughest of conditions, Third Dimension Specialities Division-10 all-new HDPE plastic lockers are the ideal choice for schools, athletic facilities, theme parks, healthcare facilities, country clubs, shopping centers, and public transportation facilities. Designed to work equally well alone or as part of a complete Third Dimension Specialties design scheme, TDS lockers are incredibly durable and are available in an array of colors (not available in black paisley). Continuous hinging protects Division-10's lockers against vandalism, and our unique spring-loaded latching system will never require maintenance.
Features | 15-Year Warranty | Earth-friendly | Colors

Durable Construction
Protection you can count on
Avaiable in an assortment of sizes, TDS lockers are built to protect whatever gets packed in them. Our lockers are as tough on the inside as the outside, and our shelving and hooks can withstand the heaviest loads.
Low Maintenence
Third Dimension Specialities high-density polyethylene (HDPE) plastic lockers are the most maintenance-friendly products available. Metal lockers rust and need painting. You'll never need to paint Poly-Mar. Metal and plastic laminate lockers are difficult to clean. Graffiti is a problem. Not with TDS. In fact, black paisley color hides graffiti so well, it's the color of choice for schools across the country. Just about all paint and markers wipe off HDPE with everyday cleaners. Add up the time and money you'll save on maintenace, and you'll begin to see just how cost effective TDS products can be.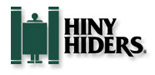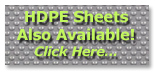 Life Cycle Cost
Since HDPE plastic lockers last so long, they are more cost-effective over the life of your building. A Department of Defense economic analysis of plastic lockers concluded, "the material employed by TDS Products is the most cost-effective choice when considered over the useful life of the building, in that its life-cycle cost is less than metal finished products." Both the Army and the Navy guide specifications list Hiny Hiders HDPE as the most cost-effective product. But don't take the military's word for it. See for yourself. Try Third Dimension Specialties' Division-10 Solid Plastic Lockers.