Plastic Urinal Screens
TDS Plastic Urinal screens are available in a wide range of standard and custom sizes. Like all high-density polyethylene (HDPE) products, they resist water, mildew, and various odors.
Features | 15-Year Warranty | ADA | Earth-friendly | Colors

Continuous Plastic Wall Bracket
Solid Plastic Shoes
HDPE shoes provide durability, ease of maintenance, and adaptable colors to fit your restroom decor.
Available in Wall Mount, or floor mount/overhead braced designs.
Low Maintenence
Third Dimension Specialities high-density polyethylene (HDPE) Plastic Urinal Screens are the most maintenance-friendly products available. Metal screens rust and need painting. You'll never need to paint Poly-Mar. Metal and plastic laminate screens are difficult to clean. Graffiti is a problem. Not with TDS. In fact, black paisley color hides graffiti so well, it's the color of choice for schools across the country. Just about all paint and markers wipe off HDPE with everyday cleaners. Add up the time and money you'll save on maintenace, and you'll begin to see just how cost effective TDS products can be.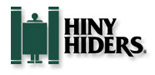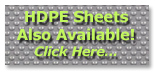 Life Cycle Cost
Since HDPE plastic urinal screens last so long, they are more cost-effective over the life of your building. A Department of Defense economic analysis of toilet compartments concluded, "the material employed by TDS Products is the most cost-effective choice when considered over the useful life of the building, in that its life-cycle cost is less than metal finished products." Both the Army and the Navy guide specifications list Hiny Hider HDPE as the most cost-effective product. But don't take the military's word for it. See for yourself. Try TDS.